School's out for the summer. But for new or growing families in Vancouver, the search for the right family home could just be beginning.
That's why at HouseSigma, we've enhanced our school zones and demographics features for those looking to buy a family home in Vancouver.
"With interest rates cooling the Vancouver real estate market, families suddenly have an opportunity this summer to be more selective about their forever family home," says Hao Li, a Vancouver-based broker with HouseSigma. "They can take time weighing the factors that are most important to them in a family home."
"Parents want the best education for their kids. We've made it easier for them to find a home that meets this need," says Hao Li, Vancouver-based broker with HouseSigma. "Families can now see all the properties that fall within a school's district, as well as that school's rating."
How to find a Vancouver family home that suits your needs
On HouseSigma's Map Search view, click on the little red hat icon at the bottom right on App or the red School button at the top left of the map on Desktop. Toggle to see schools, and then zero in on the school of your choice.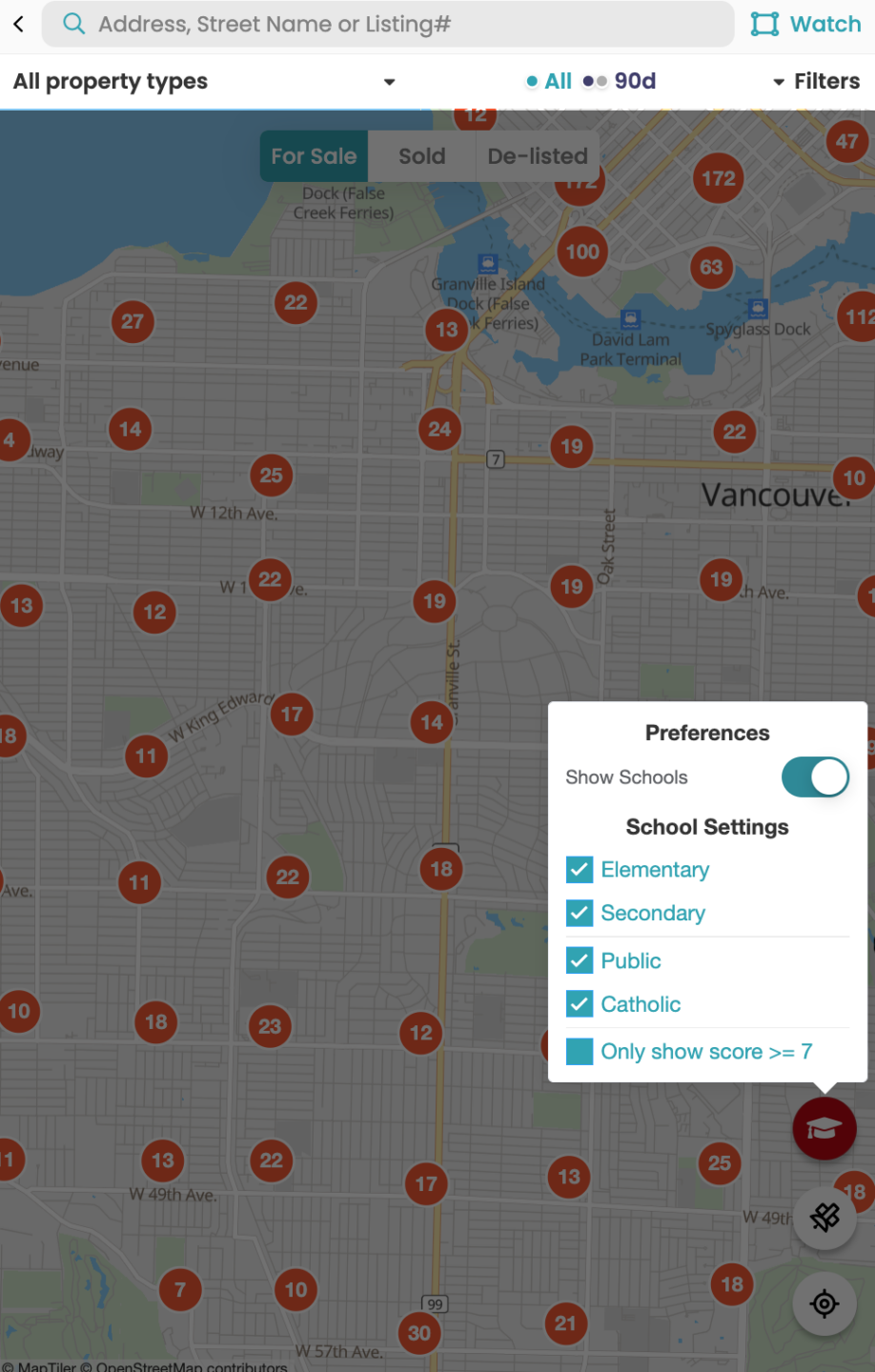 Take a look at our example of Shaughnessy Elementary. When you click on the school, it immediately highlights the school zone.
Now, you have an instant visual of all the for-sale homes that fall within the school's boundaries.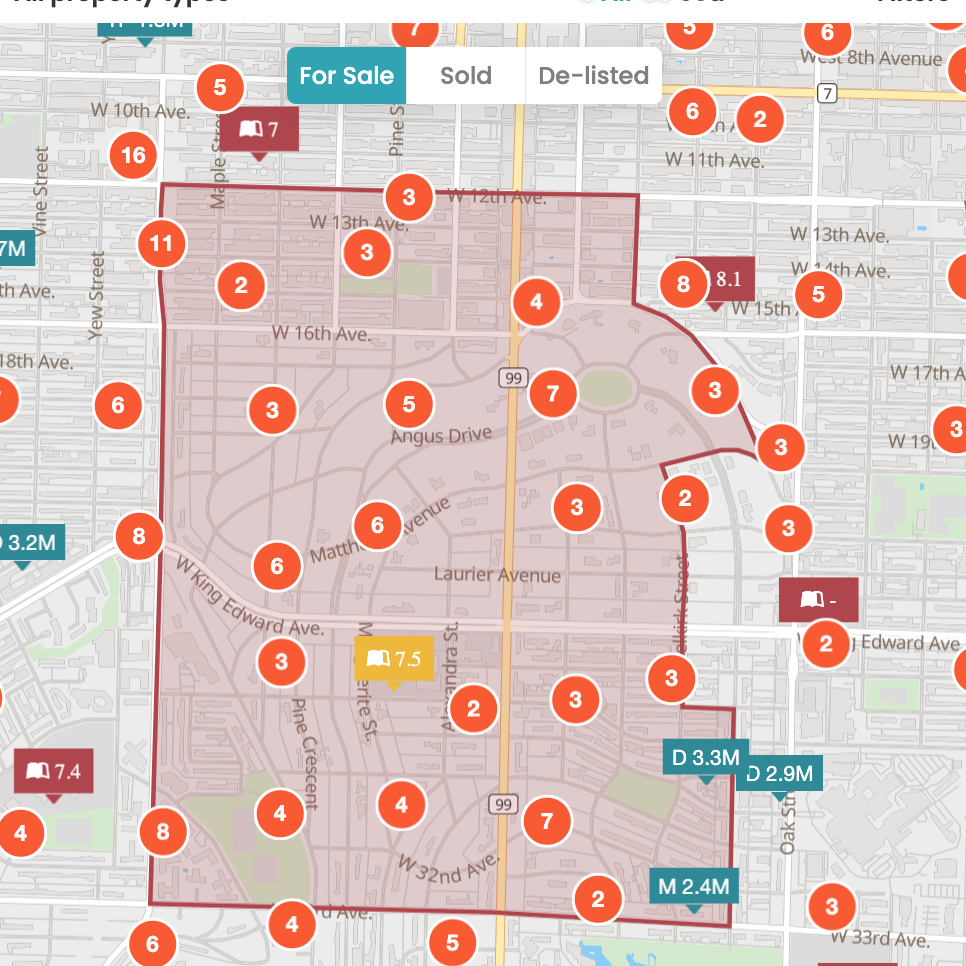 Clicking on the school goes beyond just the basic information like the school type and board. HouseSigma's AI uses reported test scores to create an annual rating for schools in Vancouver, dating back to 2015. Families can compare the school's performance over the last seven years.
---
Find the perfect neighbourhood for your new family home
To support a family's pursuit of the perfect Vancouver home, HouseSigma also compiles demographic data from Statistics Canada.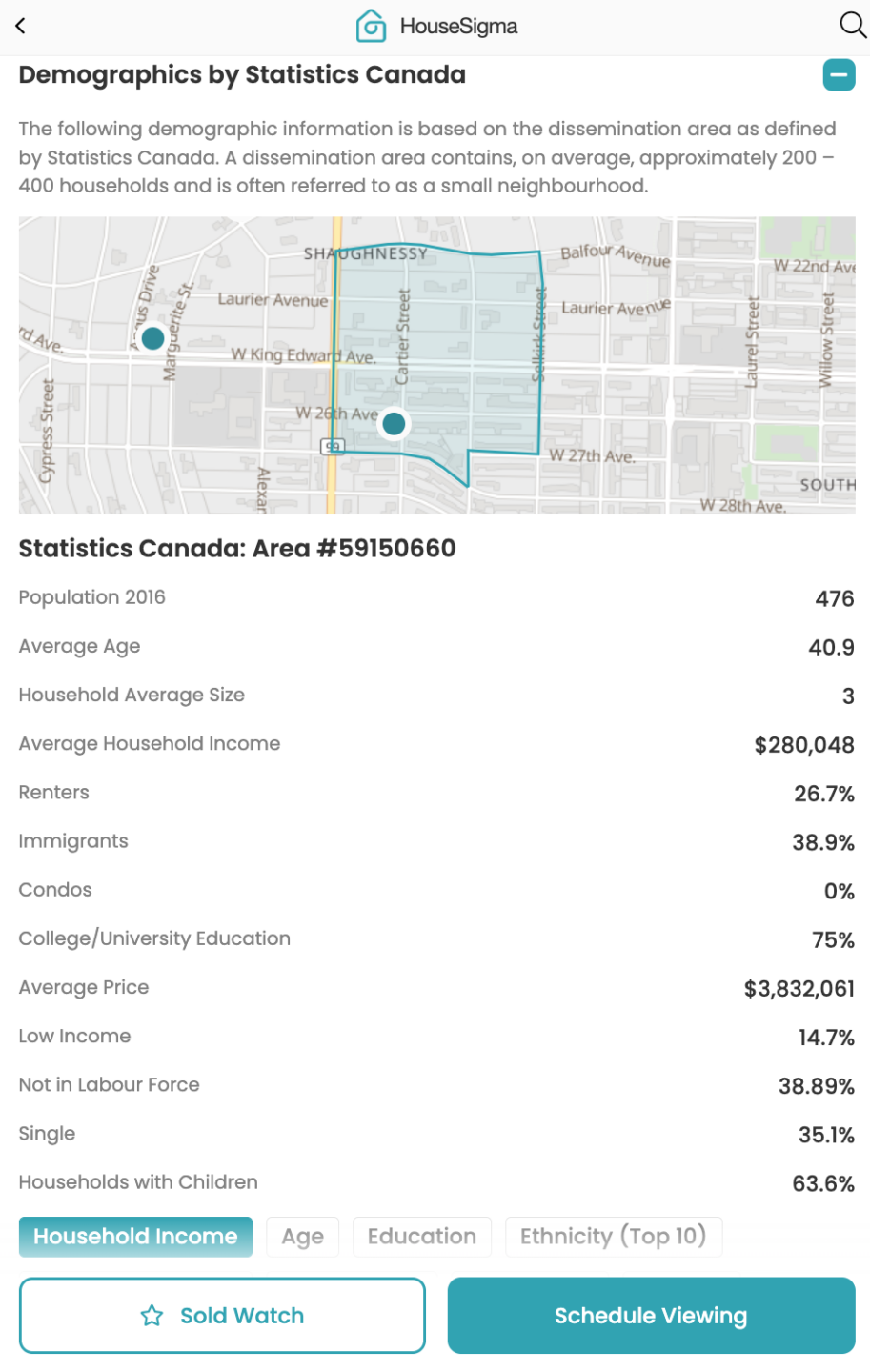 "Every property has StatsCan data that includes households with children, the percentage of rentals in the neighbourhood, average age, household income, and so on," adds Li.
"Data like this is perfect for say, young families who are hoping their children can grow up with neighbourhood friends. They can narrow their search to look at communities with more kids and fewer rentals, meaning less turnover."
Enhancing these features means that those looking for a family home in Vancouver can have the school and community information they need, right at their fingertips.
The Bank of Canada started increasing its overnight lending rate back in March to combat inflation. The rate currently stands at 1.50%. BoC meets again on July 13th, 2022 to discuss another potential hike.
"We simply don't know how high rates will go. There's speculation that BoC will raise rates as high as three percent to stem the tide of inflation. Families locking in a rate before the next BoC meeting may get the best rate available to them for the foreseeable future," says Li.
---
Are you in the market for a family home? Sign up for a free HouseSigma account and to get the most comprehensive real estate information to make the best real estate purchasing decision.