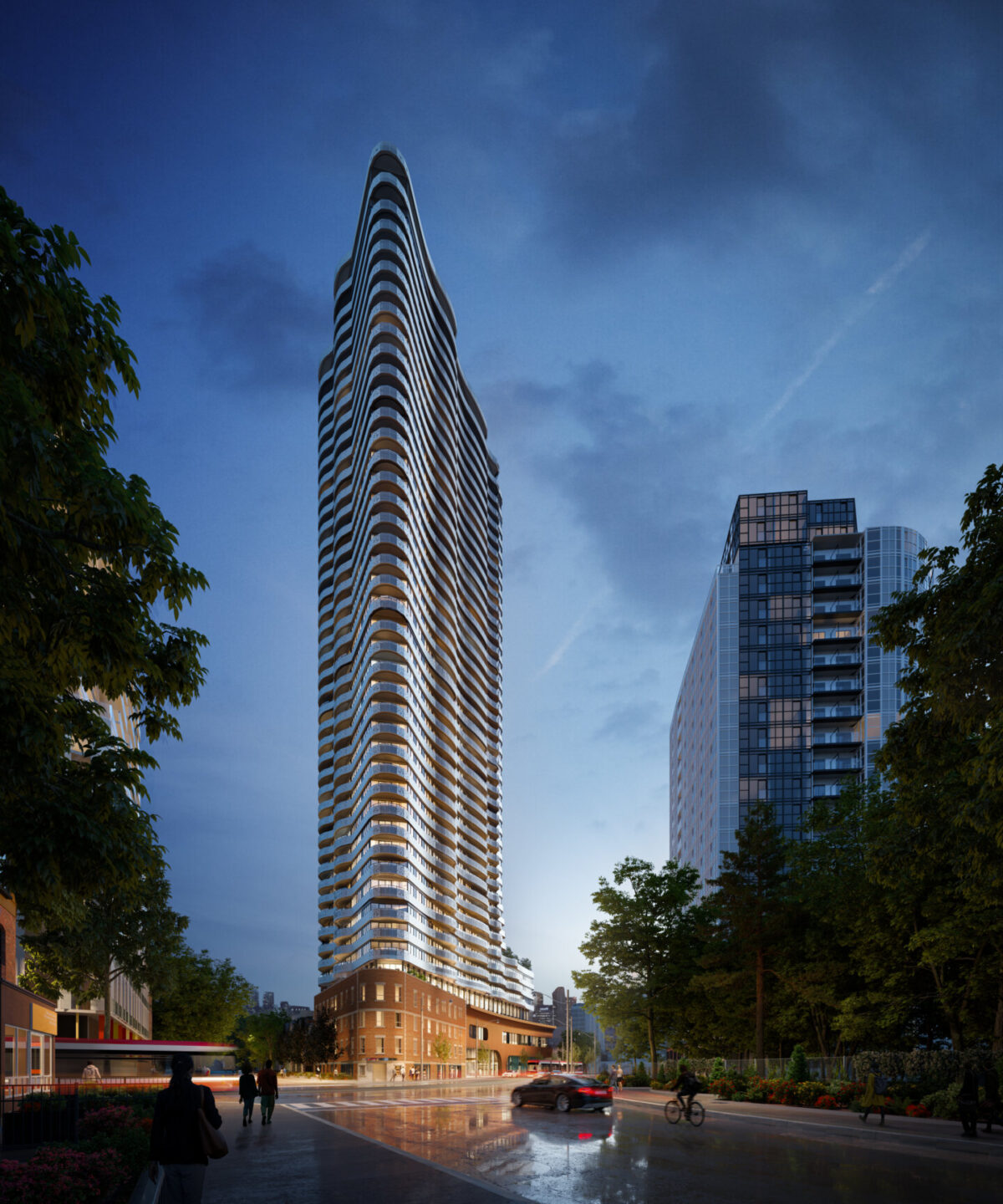 Elektra Condos is a new condominium development coming to 218 Dundas Street East with prices starting in the $600,000s. Elektra condos breathes new life into one of the city's most memorable heritage buildings and the exterior metal ribbons simulate the appearance of motion, emulated the fast-paced and evolving energy of the neighborhood.
Project Details:

Location: 218 Dundas Street East
Developer: Menkes Developments Ltd.
Property Type: Condominium
Tentative Occupancy Date: Fall 2027
Number of Storeys: 48
Number of Suites: Approx. 50
Approximate Square Footage Range: 384 to 909
Architect: Giannone Petricone Architects
Amenities: Sound Studio with podcast room, fitness studio with yoga/virtual workout room, outdoor terrace with lounge on 2nd floor, intimate outdoor fireplace lounge on the 10th floor
Starting Price: from the $600,000s
Deposit Structure: 10K on signing, 5% in 30 days, 2.5% in 90 days, 2.5% in 180 days, 2.5% in 540 days, 2.5% in 900 days, 5% on Occupancy
Maintenance Fees: Approx. $0.72/sq.ft.

Project Description:

Live life unscripted, connected to everything that makes Toronto energetic, vibrant, and unique. Rising in the heart of the city, Elektra by Menkes is a striking new condominium that places you that the center of the action. A community awash with exceptional freedoms and experiences available only to those who live in the core. Everything Toronto begins here, providing a truly electric lifestyle located conveniently close to work and surrounded by phenomenal shopping, extraordinary dining, and boundless entertainment opportunities.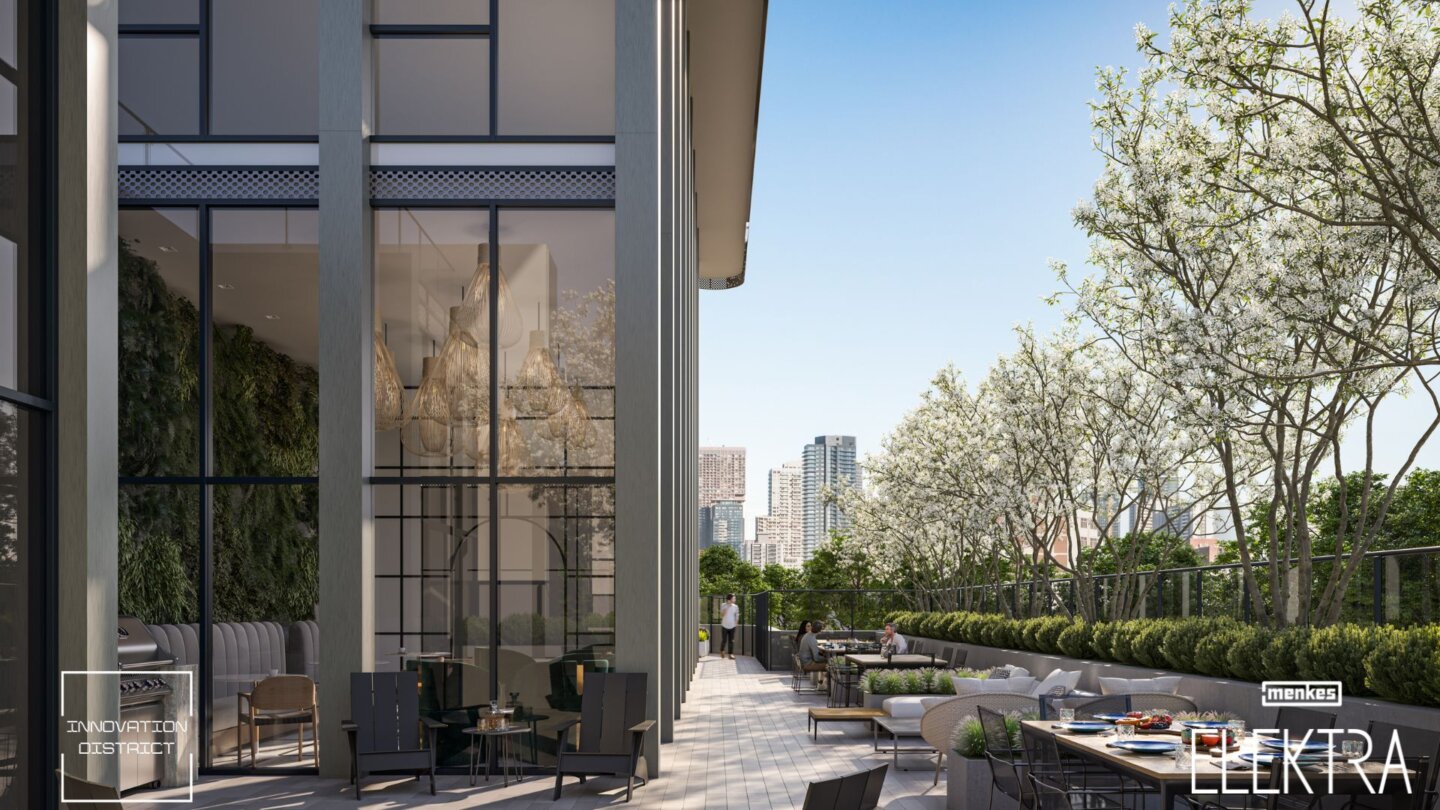 Next Steps:
Register below to receive preview floor plans and pricing information to this project