In October, the overall median sold price of GTA listings is 835K, a 14.4% year over year increase.

This month, condo prices in Toronto declined by 4.1%.

After a HOT summer market, the GTA is gradually turning back into a balanced market state.

Since the market is starting to balance out, detached homes in the GTA are steadily going up in price.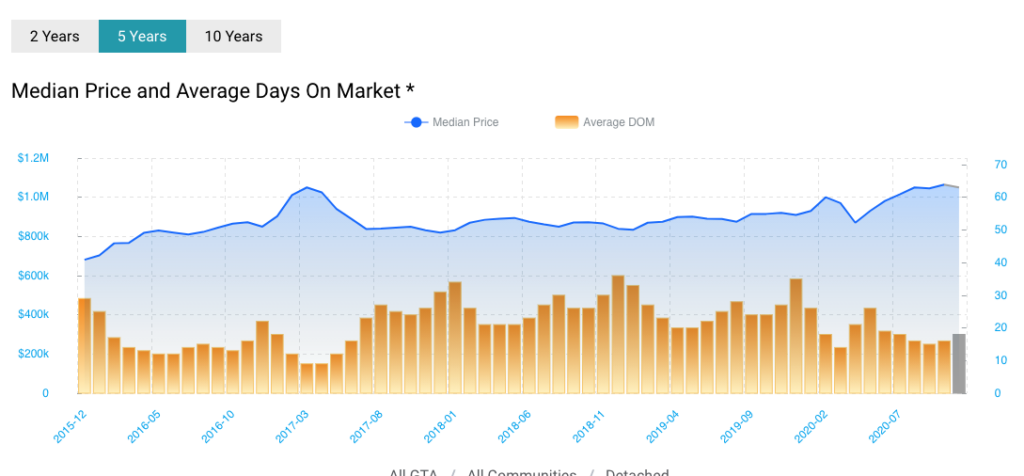 After 2017 we spent 3 years in a Buyer's market but now detached properties are going into a Seller's market again.

For more real estate statistics, please visit https://housesigma.com/web/en/market